2021 Down the river cleanup announced!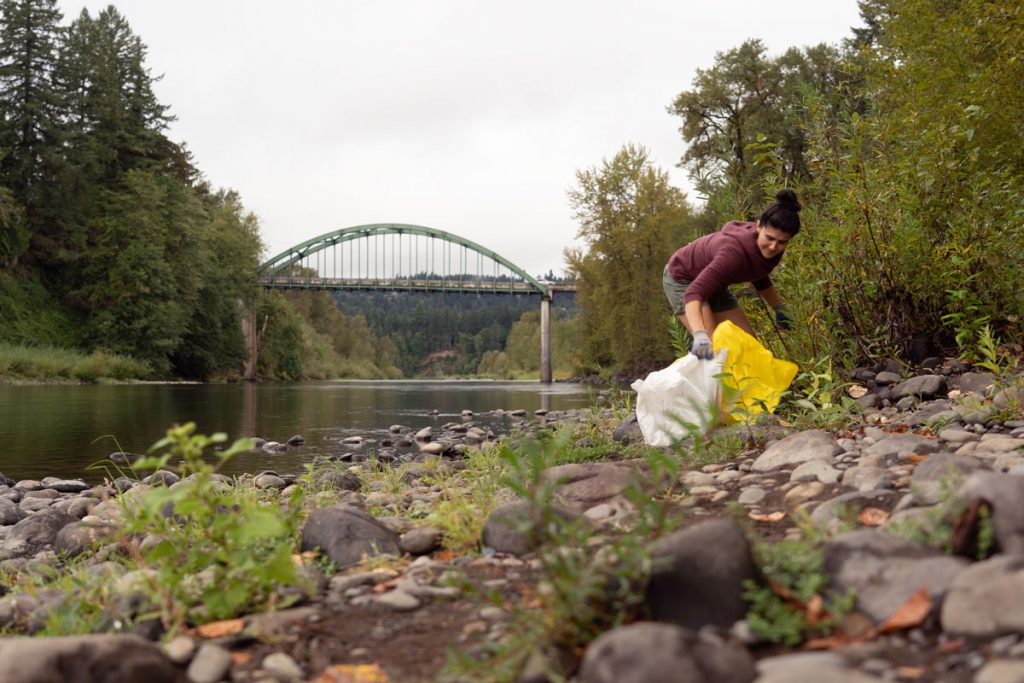 The 19th Annual Down the River Cleanup returns Sunday, September 12th, 2021 after being cancelled last year because of the wildfires. Put it on your calendar, and please consider being a sponsor for the event!
This annual trash sweep at the end of summer covers a 20+ mile stretch of the Clackamas River from Estacada to the confluence with the Willamette River in Oregon City. The Down the River Cleanup is the largest and longest-running on-water cleanup event of its kind in Oregon.
Each year about 300 volunteers rally together in rafts, kayaks, and SCUBA gear to scour the stream bed and banks for trash, collecting an average of 2 tons – over half of which is recycled. Since 2003, over 40 tons of garbage — well over the approximate weight of one gray whale — has been removed from the Clackamas River by more than 4,500 volunteers. We wrap up the day with a free BBQ for all volunteers, complete with music, a raffle, and a silent auction.
We're hoping your organization will consider supporting this fun, educational, and community-driven effort to restore and clean our Clackamas River. There are several opportunities to support the event this year, including contributing an item to our silent auction or raffle, becoming an event sponsor , or providing an in-kind or cash donation. 
All support directly contributes to the work We Love Clean Rivers does to protect our rivers and the ongoing success of the Down the River Cleanup. 
Because of our strong partnerships with local and global businesses, we have been able to broaden engagement with river restoration activities, increase our diverse community's understanding of threats to watershed health, and provide unique opportunities for the community to give back to the incredible resources we use year-round. Support us as we celebrate our 19th year of turning restoration into recreation! Thank you for considering these opportunities!
For more information
Please send us an email if you are interested in volunteering or sponsoring. We will get back to you quickly and hopefully can find a fit for you and/or your company at the 2021 Down the River Cleanup!