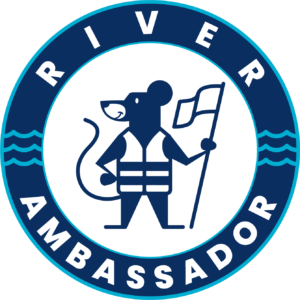 RIVER AMBASSADORS PROMOTE STEWARDSHIP AND LOW-IMPACT RECREATION.
GOALS
Improving visitor experiences
Communicating river conditions and hazards
Reducing river congestion
Encouraging river stewardship and safety
Connecting visitors to the abundance of recreation services in the Clackamas River region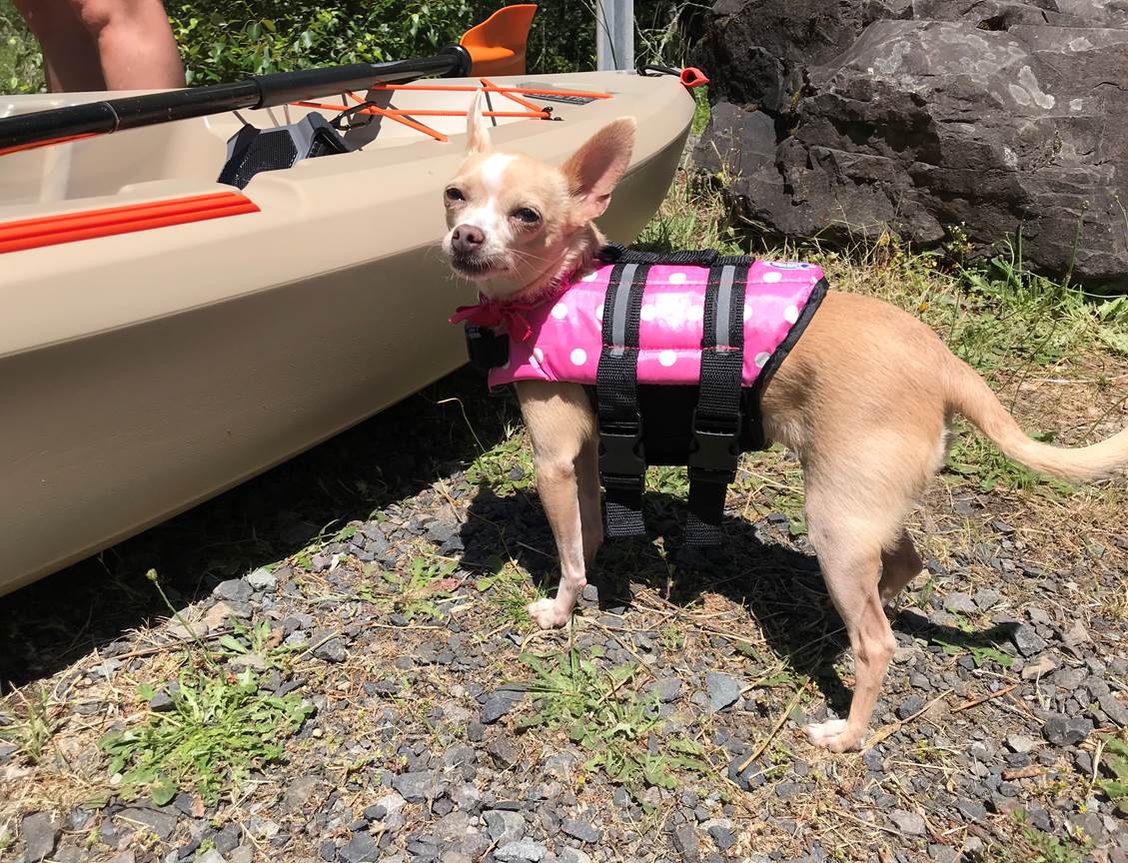 THREE-PRONGED APPROACH TO EFFECTIVE RIVER DIPLOMACY:
After two seasons of refining River Ambassador work around a land shift (information tent, similar to Trailhead Ambassadors) and getting direct feedback from volunteers and land managers, we are shifting to a three-pronged approach to increase our direct messaging and actions around stewardship. We have added two new options that allow experienced boaters to volunteer on the water. 
Land Shift – staff a pristine riverside information station at McIver, Barton, Carver, Riverside, or Clackamette Park. Conduct water quality monitoring, watch for wildlife, share info!
Water Shift – set out on your own craft and fly the River Ambassador and We Love Clean Rivers flags. Post up on a beach, set up the canopy tent, watch for more wildlife, share info!
DIY Cleanup mission – organise your own cleanup on a section of the Clackamas and report your findings. See example trip report and photo below. 
OTHER DETAILS
NEW Clackamas Water Trail map and information website – thanks to River Ambassador stakeholder and sponsor, Clackamas River Water Providers, a new online map and information website has been created. Much of the information that is conveyed by River Ambassadors will now be available 24-7, and with a beautiful interactive map. 
Sign up for yourself or a group! Select land or water shifts (note: water shifts require you to be a proficient paddler or with one and all of your own gear). 
Make the timing work for you with DIY cleanups (you organize on your own time and at your own risk). We are simply asking people to sign up through a google map (like true DIY, this is a scrappy way to organize), with simple upload instructions for a trip report and/or photos. 
Land and Water shifts will be scheduled for targeted peak-use Saturdays between the 4th of July and Labor Day (explore Eventbrite registration page for volunteer opportunities). 
A celebration for all River Ambassadors will be held at the Cookout following the Down The River Cleanup on September 11th, 2022.
Feel free to email info@welovecleanrivers.org with questions, or sing up now and we will keep you posted on training sessions, sign-up schedule, etc.
ENJOY THE SPLENDOR OF THE CLACKAMAS RIVER!
River Ambassador Qualifications

River Ambassador Benefits