Stash the Trash bags Help make river cleanups a regular thing!
Despite the tens of thousands of recreational floaters hitting the river each week this summer, and their unfortunate penchant for losing flipflops, water bottles, and popped float tubes, a small legion of volunteers and the presence of 13 Stash the Trash bag stations are putting a dent in this 'litter liability.'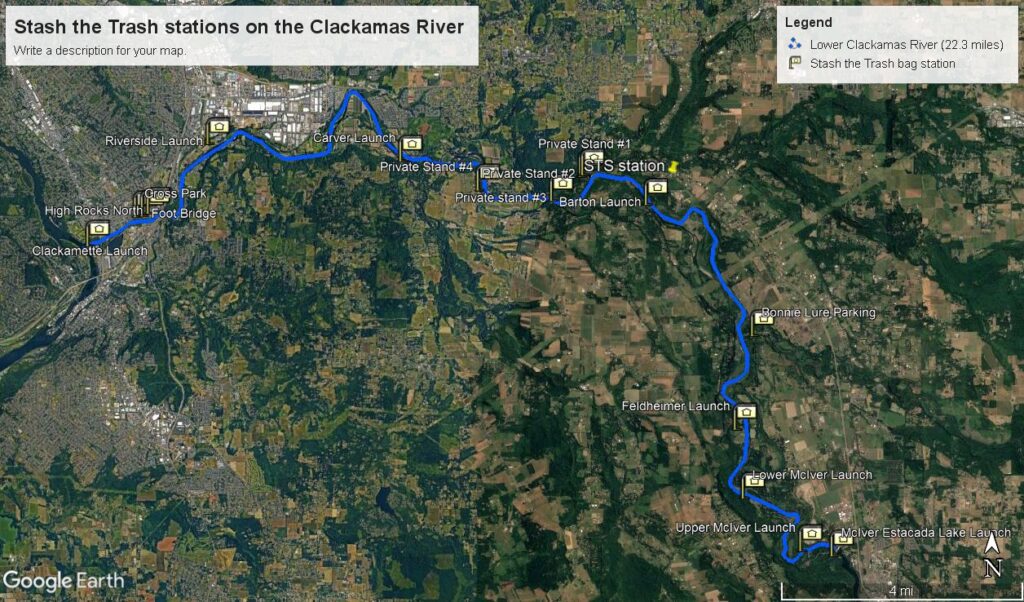 These volunteers conduct periodic (and in some cases twice weekly) cleanups of popular sections of the Clackamas, and are restocking Stash the Trash stations. Four stations are actually on private landowner beaches. Additional landowners are expressing interest. 
And with those Stash the Trash bag stations regularly stocked, many summertime floaters and boaters are taking initiative and picking up the beaches and cleaning out the eddies themselves. 
Many thanks to the Clackamas River Basic Council for its Stash the Trash bag program.

And if you are eager to join a cleanup and help make the Clackamas the most pristine urban river in America, join us for the the Down the River Cleanup (Sunday, September 11th 2022), where over a hundred paddlers, swimmers and land volunteers work together for a seasonal deep clean of the river. 
Every bit makes a difference and THANK YOU to all of the dedicated stewards cleaning the Clackamas all summer.