TRASH FOUND! EARTH DAY CLEANUP UPDATE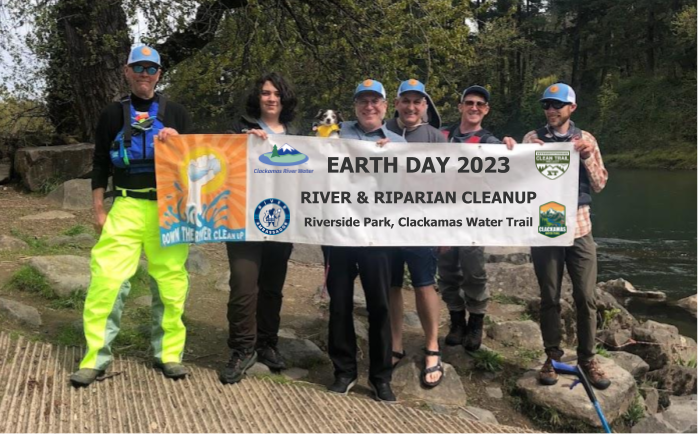 Celebrating 53 years of Earth Day
We Love Clean Rivers celebrated Earth Day with a river and riparian zone cleanup at Riverside Park on the Clackamas River southeast of Portland. While it is always a beautiful day on the river, spending the 53rd anniversary of Earth Day with fellow river enthusiasts was extra special. Thanks again to our volunteer River Ambassadors, Clackamas River Water (drinking water agency that owns Riverside Park), and to Extreme Terrain for their generous Clean Trail Project grant in support of this cleanup.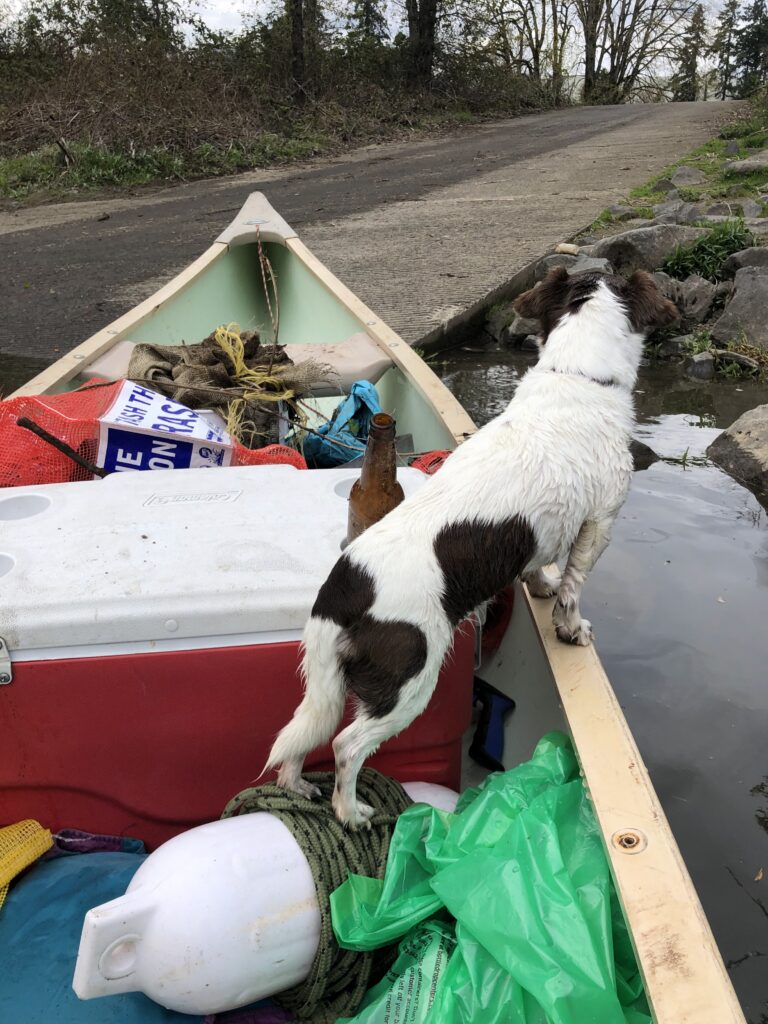 Trash Found
With a spry crew of six volunteers (five in boats) and a river dog, Daphne, trash was found on the rocky beaches, highwater rackline, river shallows, and along the opposite embankment. However, it was nothing like what has accumulated in the past during peak summer season (July and August), and in the end we came away with about one trash bag-worth per person (six bags total). Here is the group shot: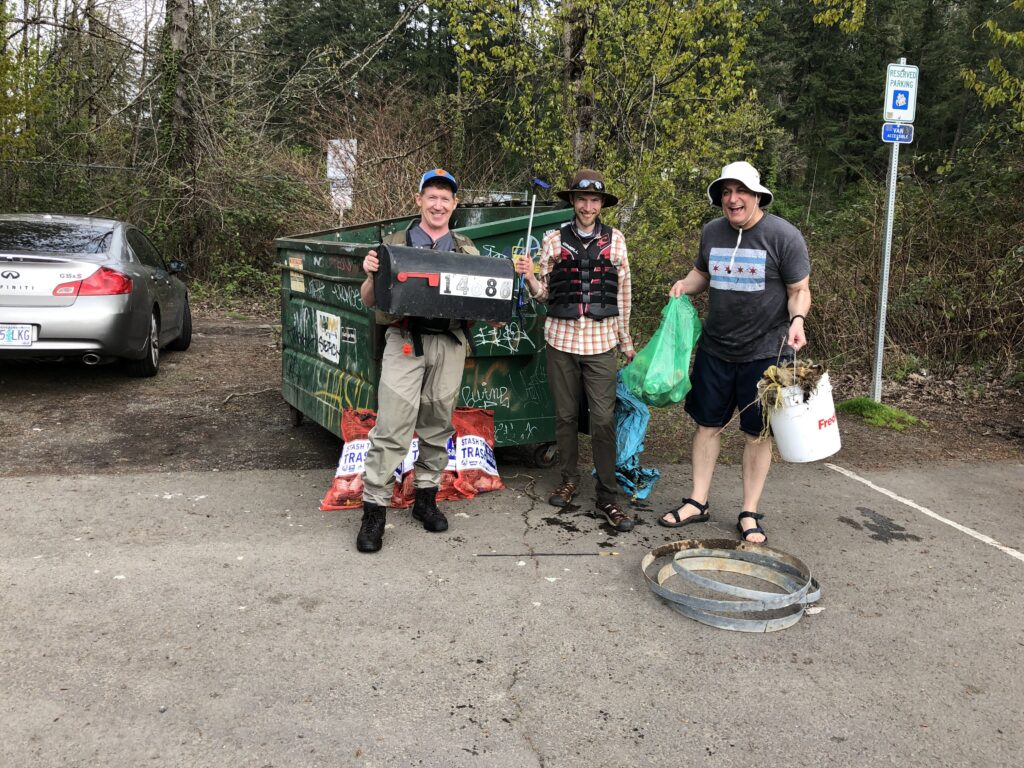 Watch out! Trash Glacier
One notable source of refuse was a mud layered 'trash glacier' found buried along the large embankment opposite the park. As with a traditional glacier, this one had started to "melt" and things fall out as the river cuts into the embankment. We recovered roughly two glad bags full of old trash, but when the river comes up again it might cough up more. We will monitor this area as River Ambassadors and other volunteers do regular sweeps of the river this summer.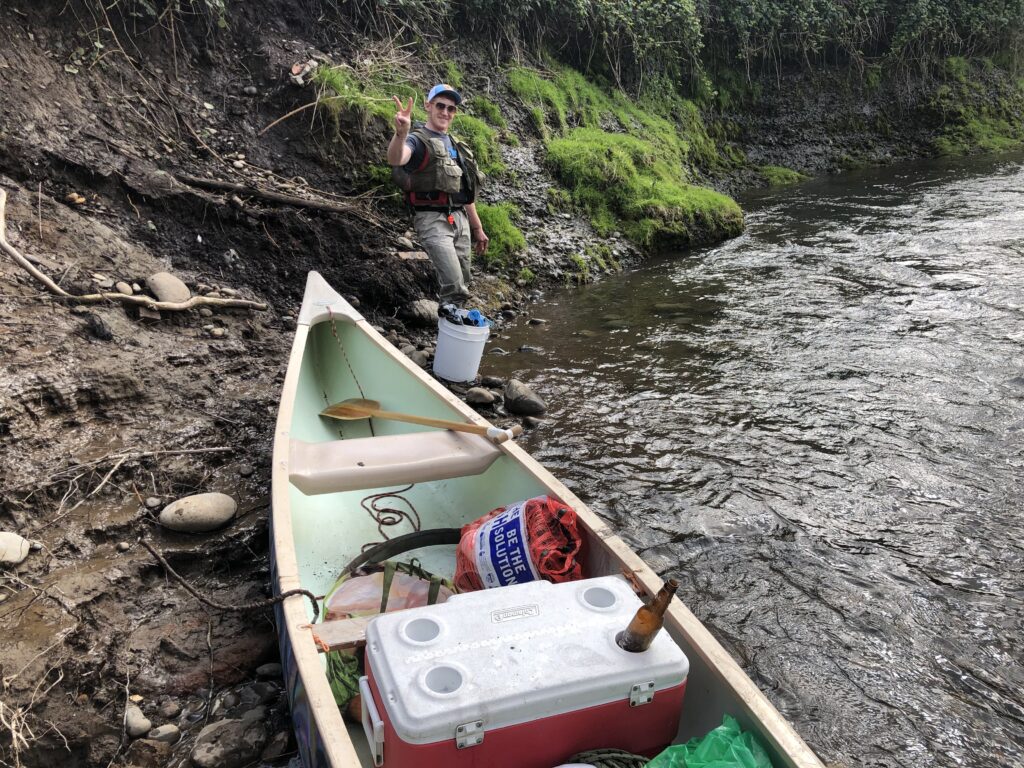 Usual Suspects
We encountered the usual bits of litter found on the Clackamas, including the rare left-bhind drink bottle (see below). It is getting better, but a few things still get lost accidentally (fishing tackle & flip flops), some are carelessly left behind (broken glass & giant pool floats), and other items that are a mystery (a strange rusted iron bar & stays from a long rotted barrel).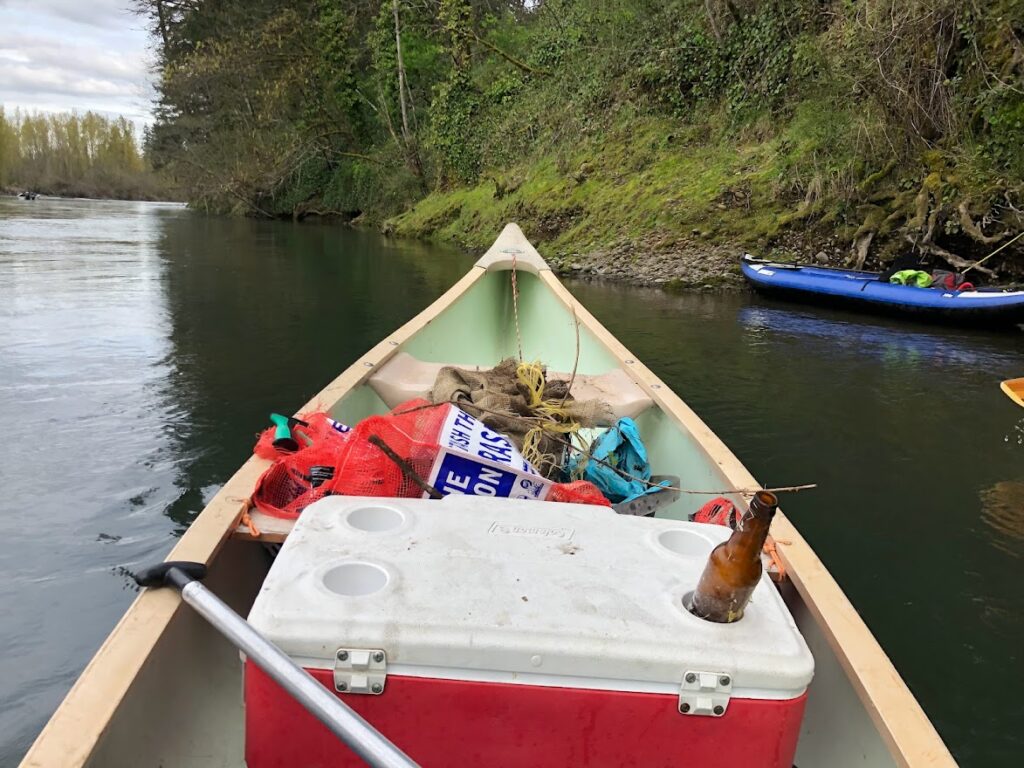 IT'S ALWAYS EARTH DAY ON THE RIVER
Please reach out and contact us at We Love Clean Rivers if you see a section of a river that needs attention. We can help arrange a clean up, and we can also help develop plans and projects that improve access, signage/information, and other ways to promote sustainable recreation on rivers. We are committed to all steps in the process and want to see our popular rivers as models of public access and sustainability.
Thanks again! -We Love Clean Rivers
Special Thanks again to Extreme Terrain for a Clean Trail Project grant to support this cleanup!