Trash Grabbing Raffle Game Hit with Kids of ALl Ages
And through your kind donations (for grabbing attempts) We Love Clean Rivers raised $171, with another amount TBD donated by Oregon City Brewing ($1 for each pint purchased that evening – it was crowded and people looked thirsty!). Thank you all!
It was great to see familiar and new faces for this little event. All proceeds go to river cleanups, stewardship education and sustainable recreation advocacy (We Love Clean Rivers, a 501 (c) 3 non-profit based in sunny Portland, Oregon). And none of it can happen without stalwart volunteers, sponsors, donors, supporters, and other friends of clean rivers. 
Trash Grabber Game/MINI Raffle
Over two dozen intrepid individuals tried their hand at the Trash Grabber Game. The playing field was a canoe partially full of water and filled with rocks, driftwood, and other symbolic trash. Each donated dollar gave you a shot a grabbing a rock with a 1, 2, 3,5, or 8 marked on the bottom (or if you were unlucky, a blank rock, a type which one of the kids named 'dud'). Then you got whatever the sum of rock numbers in raffle tickets. Way to go to the parents who sent their kids into many rounds of rock grabbing! 
Raffle Winners!
Congratulations to the following numbers for winning our Mini Raffle! 
476188

wins 

Shakespeare Festival Tickets (2) 

476167 

wins Watershed Drybag #1 

871044

wins 

Watershed Drybag #2
We will do another drawing from remaining participants for consolation prizes, and we will be in touch with how to get you your prize. And thank you for filling out those little tickets. ;-)W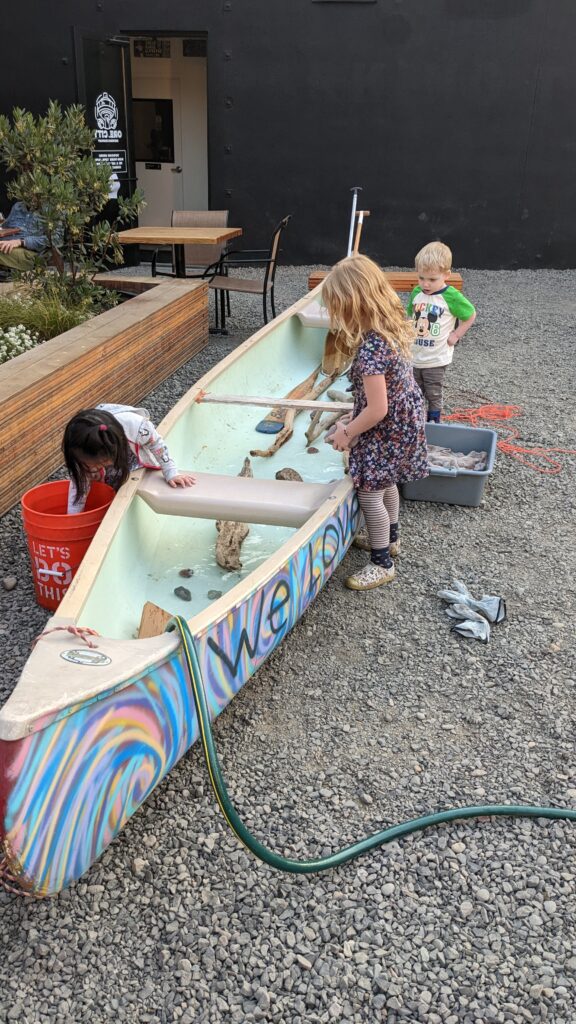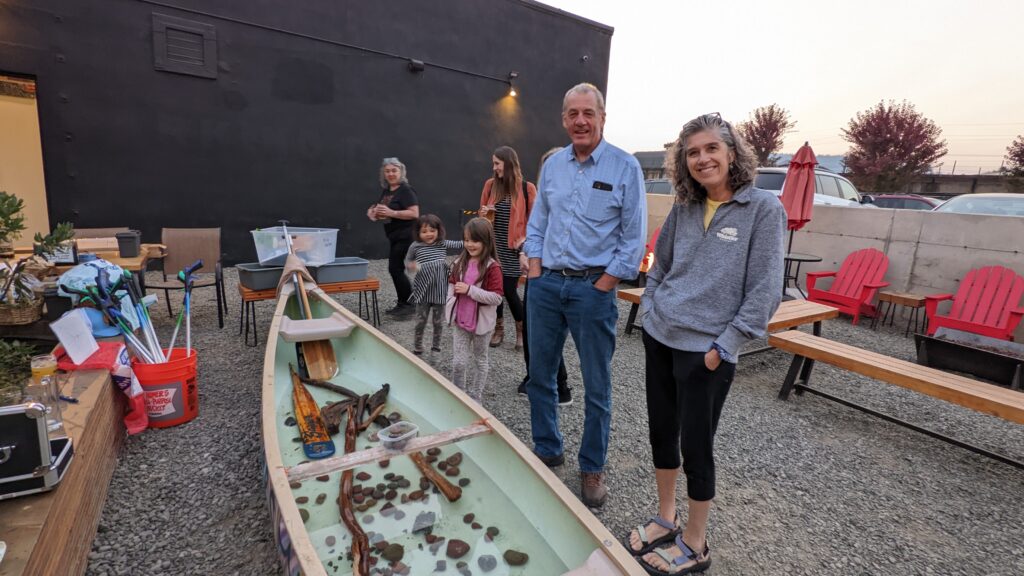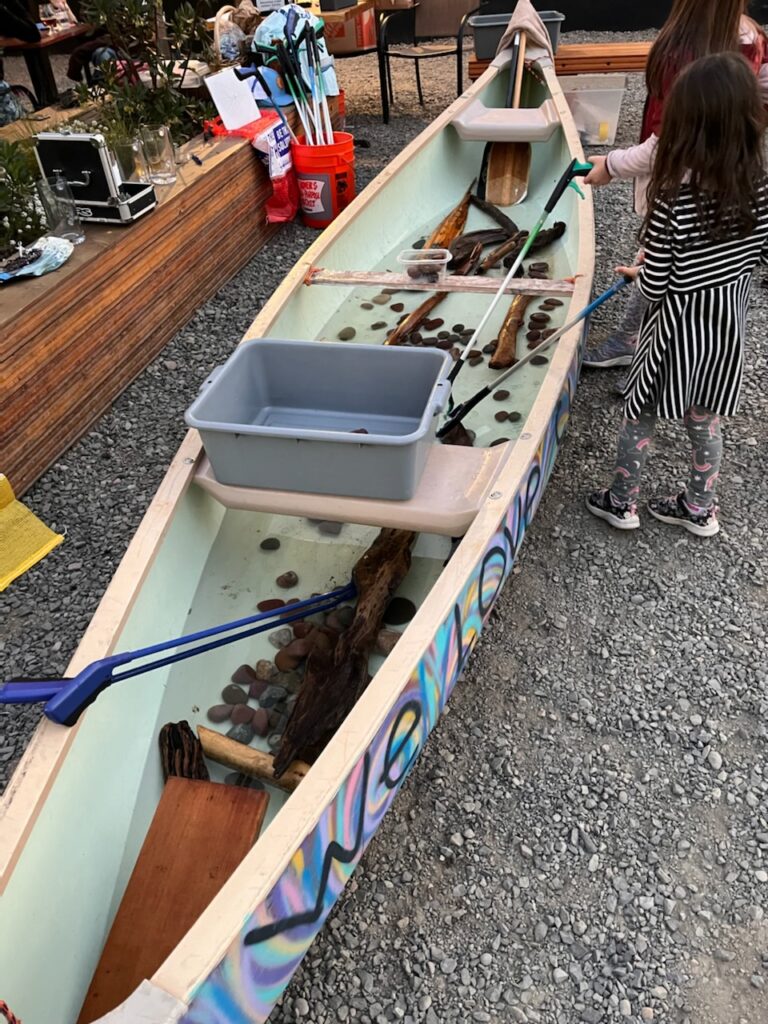 Thanks again Oregon City Brewing for hosting We Love Clean Rivers and welcoming the Trash Grabber Game to take shape in their wonderful courtyard!